Why You Need to Consider A Collaborative Divorce Even if You Think You Don't Need One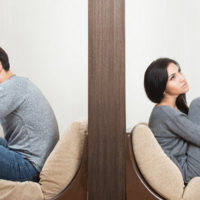 You might be thinking that a Collaborative Process is not a process that you need for your divorce.  If you and your spouse have agreed to everything concerning your children, the division of assets and liabilities, support, etc., then you probably don't need the Collaborative Process.  If you haven't resolved all issues, whether a few or all of them, the Collaborative Process may be right for you.
"My spouse and I get along so we don't need a Facilitator."  "I know all about our finances; well, I think I do, so we don't need a Financial Neutral."  These are common comments made by divorcing couples who may not fully understand the Collaborative Process.
Things to consider about the Collaborative Process.
The Collaborative Process is transparent and everyone has a voice at the table. This can be particularly important if your spouse has a strong personality or you are more laid back and quiet.  The Mental Health Neutral (also known as the "Facilitator") makes sure that your voice is heard.  The meetings are a safe place to discuss your fears and how to resolve them.  The Facilitator makes sure that everyone stays calm and focused.
Even if you know, or think you know, all about your finances, do you know the best way to divide them? What about the tax consequences?  What is the best way to provide support for the person paying and receiving?  How do you maximize the division of assets for now and the future?  What does your future budget look like?  These are all questions that the Financial Neutral will help answer.
The Financial Neutral will determine what financial documents need to be provided rather than going through the protracted discovery process of the traditional litigated divorce.
Benefits of a collaborative divorce.
The Collaborative Process takes place on your spouse's and your schedule in a series of meetings. It often takes less time to complete a collaborative divorce than a traditional litigated divorce.
The process is private. Financial information may not have to be filed with the Court.
Because the process is goal-oriented, you leave the process with a plan for successfully moving forward.
The biggest benefit of the Collaborative Process is that it takes less of an emotional toll on you and your family than a traditional litigated divorce.  One of the goals is to leave the marriage not hating your spouse – beneficial for you and your children.
For more information about the benefits of the Collaborative Process, contact the experienced collaborative attorneys at Goodblatt ● Leo today for a consultation.  Call us today at (407) 228-7007 or fill out our online form so we can begin reviewing your case.