Why Is My Divorce Taking So Long?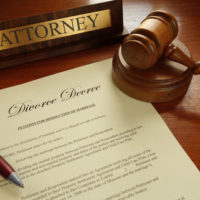 When you are in the early stages of your divorce, it might feel as though the divorce process is taking a long time. Many Florida residents who file for divorce want to get through the process quickly, and they want to have their cases settled. However, there are many different issues to deal with in every divorce, and some divorces can take longer than others. Moreover, contested divorces require substantially more time than uncontested divorces. 
Understanding the Discovery Process 
Discovery is a legal term to describe the procedure that happens before a trial in which both parties obtain information from the other side. When you are dealing with a contested divorce, the discovery process might involve both sides seeking financial information through interrogatories (written questions) or through a request for production of documents.
As you might imagine, it can take quite a while for parties to gather the information they need to respond to these requests, to go over the materials, and then to get them back to the other party. The other party then will need to read and evaluate the materials they receive. Parties also may need to hire experts, such as forensic accountants, in order to go over materials that will be used in litigation. Depending upon the specific case, the discovery process can take months and sometimes even longer. 
Waiting Times for Hearings and Trial Times 
When you are ready to go before a judge in your divorce case, this does not mean that the court is necessarily ready for your case. Courts in Orlando and throughout the state of Florida can get congested, and it can take weeks before a hearing, and often even longer. These waiting times largely are out of your hands and out of the hands of your divorce lawyer.
Even if you have an uncontested divorce, it is important to recognize that your divorce cannot take place in only a matter of days. Under Florida law, a divorce cannot be granted "until at least 20 days have elapsed from the date of filing the original petition for dissolution of marriage" unless it would be an "injustice," according to the statute, to wait this long. 
Collaborative Divorce Can Make Your Divorce Easier and Faster 
The waiting time for a divorce can also depend significantly on whether you have a contested or an uncontested divorce. A contested divorce is one in which the parties cannot agree to terms and must rely on litigation. An uncontested divorce is one in which the parties come to an agreement about every time, including property division, alimony or spousal support, child custody, and any other divorce matters.
While a divorce might begin with one or both spouses contesting certain terms, choosing collaborative divorce can help to make the process easier and faster. Collaborative divorce is a new process in the state of Florida through which spouses can resolve disputes, preserve their working relationship, and come to an agreement.
Learn More From an Orlando Family Law Attorney 
If you have questions about divorce or how collaborative divorce can help you, it is important to reach out to an experienced Orlando family lawyer about your case. Contact Goodblatt-Leo today for more information.
Resource:
leg.state.fl.us/statutes/index.cfm?App_mode=Display_Statute&URL=0000-0099/0061/0061.html