Using Social Media Carefully While your Divorce is Pending (And After It is Finalized)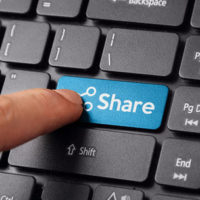 Nearly everybody is on social media these days. You, your spouse, your children, and even your elderly relatives probably use some form of social media, whether it is Facebook, Instagram, Twitter, or another platform. Social media allows us to connect across borders and broadcast our thoughts, fears, and opinions to the world.
Social media is a powerful tool. It can also be dangerous, especially if you are embroiled in a contentious divorce. If you have recently begun the divorce process, consider changing how you use social media so you do not put yourself into an incriminating or uncomfortable position.
Keep the Details of the Divorce Off Social Media
Keep the details of your divorce between yourself and your lawyer. Nobody else needs to know your net worth, whether you plan to seek spousal maintenance, or the details of your timesharing schedule before it is finalized.
Refrain from speaking badly about your partner on social media. Your comments about him or her, whether valid or not, can be used to disparage your judgment and character. To avoid any issues related to what you post and share, keep your social media activity friendly, positive, and away from controversial or personal subjects.
Do Not Give your Spouse Any Ammunition to Use Against you
When the court develops a timesharing plan for a couple's children following their divorce, it uses all available information about both parents' lifestyles and households to determine the safest, most nurturing environment for the children. Photos and comments from social media can easily be taken out of context to paint a parent in a negative light, causing his or her time with the children to be reduced. Do not post photos of you drinking or engaging in any other activity that can be used to attack your parenting fitness, even if you are a responsible drinker and keep your children separate from your social life.
Be advised however, that you may not destroy evidence in contemplation of a divorce. A qualified expert may discover the evidence, and you will lose credibility before the Court.
Once Something is Posted Online, it is Beyond your Control
Even if your accounts are all set to private, a contact can screenshot your posts and spread them to others. Deleting a post is also a poor way to prevent it from reaching others for this very reason. If you need to vent about the divorce, do your venting in a journal or in a face-to-face conversation with a friend.
When in Doubt, Stay Off Social Media Completely
It could be beneficial for you to simply delete your social media accounts while your divorce is pending. By doing this, you eliminate any temptation to post inflammatory information or even expose yourself to others' conversations that could upset or provoke you. You can then channel your energy into more productive uses and improve your mental health, both of which will serve you well as you move through the divorce process and the months that follow.
Work with an Experienced Orlando Divorce Lawyer
For more information about the divorce process and what you can expect from it, speak with an experienced divorce lawyer. Contact our team of Orlando family and divorce lawyers at the office of Goodblatt · Leo today to set up your initial consultation in our office, during which we can answer your questions and help you determine an effective divorce strategy.
http://www.leg.state.fl.us/statutes/index.cfm?App_mode=Display_Statute&URL=0000-0099/0061/Sections/0061.13.html