The Trap of Debt Consolidation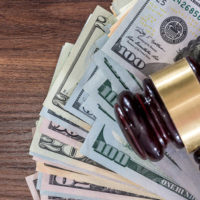 For any consumers in the Orlando area who are struggling with debt, it can be difficult to know where to turn. You may be seeing commercials and advertisements for debt consolidation, which often come with promises to help you get your finances back on track while avoiding bankruptcy. While consolidating debt may be able to help some consumers, debt consolidation is rarely the answer for many Floridians who are hoping to find a solution to significant financial problems. To be sure, debt consolidation is often a trap for many consumers in need who learn the hard way that debt consolidators take money from consumers without ultimately helping those consumers to gain control of their finances. In the end, many consumers who attempt to use debt consolidation companies end up filing for personal bankruptcy.
We want to tell you more about some of the harms associated with debt consolidation and to provide you with additional information about how consumer bankruptcy may be able to help with your debt load.
Debt Consolidators Can Take Your Money Without Helping Your Financial Situation 
According to an article in Time Magazine, there are different types of debt consolidation, ranging from small bank loans that allow a consumer to consolidate high-interest credit card debt to debt consolidation plans outlined by debt consolidation companies. While taking out a lower interest loan to consolidate two high-interest credit card accounts may be beneficial for some consumers who have a steady income, debt consolidation companies often do not deliver on the promises they make to consumers.
Debt consolidation companies charge consumers to help with their debt, promising to deal with creditors and to get consumers' monthly debt payments into a low, manageable amount. In numerous cases, debt consolidators do not actually negotiate with creditors, and they end up costing consumers more money in the long run. Even when debt consolidators do negotiate a plan with creditors, it is often one that simply will not be effective for the consumer. For example, many consumers have thousands of dollars of debt, and they do not earn enough money to pay off that debt. Even with a debt consolidation plan, regular payments often become impossible and the consumer struggles for more months with unpaid bills. 
In the end, many of these consumers end up being sued by creditors and ultimately file for personal bankruptcy. At that point, however, those consumers have spent many more months of debt piling up while their credit reports continue to worsen.
Consumer Bankruptcy Can Help You to Get Your Finances Back on Track 
Rather than turn to debt consolidation, consumers should consider the benefits of personal bankruptcy. For individuals or couples who qualify for Chapter 7 bankruptcy, this type of bankruptcy can allow you to discharge all eligible debts in a relatively short amount of time and to get a fresh start.
For consumers who do not qualify for a Chapter 7 bankruptcy, either because of income or value of their assets, Chapter 13 bankruptcy can be a helpful option. In Chapter 13 bankruptcy, consumers repay debts according to a payment plan over the course of three to five years. Once the payment plan is completed, remaining eligible debts are discharged.
Learn More from an Orlando Bankruptcy Lawyer 
Do you have questions about managing consumer debt? An experienced Orlando bankruptcy attorney can discuss your options with you today. Contact Goodblatt-Leo to learn more about how we advocate for consumers in Central Florida.
Resource:
time.com/money/3906508/debt-consolidation-traps/