How Do I Prepare for Mediation in My Divorce?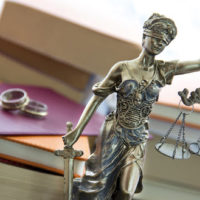 Most counties in Florida require divorce cases to go to mediation before the matter is tried.  The hope is that all, or at least some, of the issues will be resolved at mediation without Court intervention.
So, how do I prepare for mediation?
Work with your attorney to prepare for mediation.
Schedule a time to meet with your attorney to discuss what you can expect at mediation.  Prepare a game plan, i.e. give thought to what issues you are willing to compromise on and what issues are non-negotiable.  Because you will be negotiating a settlement, try to keep the list of issues that are non-negotiable to a minimum.  Don't stand firm on an issue just to oppose your spouse.  For example, both you and your spouse say you want the house, but you really don't have the same emotional ties to it as your spouse does.  Consider having your spouse buy out your interest and you can purchase or rent your own place.  Sometimes a fresh home, with no emotional ties, is good – make new memories in a new place.  Your attorney is there to guide you in the settlement negotiations, but, at the end of the day, the decisions are yours to make.
Prepare yourself for mediation.
After you and your attorney have met and developed a game plan, it's time for you to prepare yourself for mediation.  Here's a checklist of some things that will be helpful.
Get plenty of rest the night before. The day of mediation can be stressful, so starting out rested will be beneficial.
Go with a positive attitude and a willingness to compromise.
Eat before going to mediation. The day of mediation isn't the day to skip a meal or just have coffee for breakfast.  Your brain needs the fuel a good meal will provide.
Stay hydrated.
If you're going to be in mediation all day or even for half a day, be sure to take some energy bars, peanut butter crackers, or some kind of snack to munch on in case the mediator doesn't have snacks or provide lunch. Keep your energy up.
Take a break during mediation if you need one. If you feel overwhelmed or angry, take a short time out and gather your thoughts.
Breathe.
Remember, mediation is a resolution tool.  You may only settle a few issues, and that's okay.  Consider additional sessions if necessary.
Contact Goodblatt ● Leo today for a consultation.