We are Still Working During COVID-19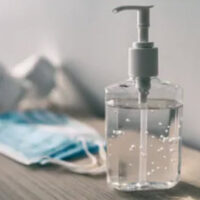 Your legal needs don't stop or pause during the COVID-19 virus.  We are continuing to hold client meetings, consultations, mediations, Collaborative Team meetings, and depositions during this time.  Our office remains open, however, if ordered to stay home, we will still be working and can assist with meeting your legal needs.  Through the use of technology, we can hold telephonic or video-conferencing meetings making social distancing possible.  Mediations can be done with everyone in different locations, if desired, or the parties can be at their respective attorneys' offices with the Mediator at a separate location.  Our office will work with you to determine how we can best serve you.
The Courts realize that people have legal needs that must be met and are working to keep the process going as much as possible.  Emergency hearings and other hearings deemed necessary are being conducted by phone or video-conference.  Hearings determined to be non-essential are being rescheduled.
Attorney Goodblatt, who is a mediator, is continuing to mediate cases for other attorneys and pro se litigants.
We are accepting new cases in Bankruptcy, Family Law and Mediation.
Everyone is working hard during these tenuous times to keep life moving forward, and we would be happy to assist you with your family law or bankruptcy needs.
To schedule a consultation to discuss your legal issues, contact the experienced attorneys at Goodblatt ● Leo for a consultation.  Call us today at (407) 228-7007 or fill out our online form so we can begin reviewing your case.  Mediation can be scheduled with Attorney Goodblatt at (407) 228-7007.