Tools to Help Domestic Violence Victims Escape their Marriages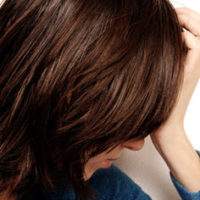 There are many reasons to leave a marriage. One of these is domestic violence.. Domestic violence takes many forms, but it always has the same goal: to control one's partner. If you feel you are facing domestic violence in your marriage, make use of the resources available to you to in order to protect yourself. Then, start working with a lawyer to begin the divorce process.
Domestic Violence Victims Shelters
If you cannot get yourself to a friend or relative's home safely, domestic violence shelters are always an option. In fact, a domestic violence shelter like Harbor House could be a better option than staying with a loved one or in a hotel because they offer many resources, including access to emergency medical services, legal financial assistance, childcare, and counseling services.
The Florida Coalition Against Domestic Violence
The Florida Coalition Against Domestic Violence (FCADV) is an organization comprised of domestic violence victim shelters and resources that support them and the victims they serve, including a technical support line for shelters and a domestic violence resource library to help victims educate themselves. Other resources the FCADV provides include a translation service and help with obtaining legal aid for victims.
Injunctions of Protection
Consider getting an injunction of protection against your former partner. Injunctions of protection, commonly known as restraining orders, are legal orders that prohibit contact between an individual and his or her abuser. This can include provisions for your abuser to refrain from contacting you, visiting your place of business, grant you temporary custody of your child, and order your abuser out of your home.
The initial temporary injunction of protection is effective as soon as a judge authorizes it and does not need a hearing. These are effective for up to 15 days, at which time a full hearing is scheduled. To extend the injunction past the initial 15 days, a full hearing must take place.  If after a full hearing, an injunction is granted, it will be effective for period of time determined by the Court.
Divorce
After removing yourself from an abusive situation, you will likely want to legally end your marriage through divorce. You can do this by filing your Petition for Dissolution of Marriage with the circuit court of the county where you live. Work with a divorce lawyer to begin and work through the divorce process to ensure that your rights are protected and you receive a fair settlement.
Work with an Experienced Orlando Divorce Lawyer
If you are in an abusive marriage, there are options for you, including divorce and the protection of the Court. You have rights and an experienced divorce lawyer can help you protect and exercise those rights. Contact our team at Goodblatt • Leo today to set up your initial consultation in our office.
Resource:
domesticshelters.org/orlando-fl-domestic-violence-help?page=1