The Collaborative Process Controls the Costs of Divorce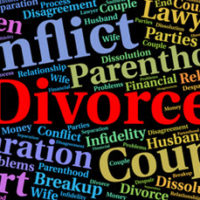 Divorce brings up a lot of emotional and financial concerns as each spouse figures out how to move on from the marriage. Finances are a particular worry for many couples because, coupled with the necessary adjustments caused by losing income, there is the additional issue of how to pay for the cost of the divorce process itself. This concern can push some spouses to consider handling their own divorce case, but this choice could easily lead to years of post-divorce litigation, as one party learns over time the final settlement was unfair or inadequate under the circumstances. Traditional litigation is the option most people associate with divorce, and this route can lead to high legal bills depending upon the number of contested issues in a case. However, litigation is not the only option to end a marriage, and collaborative divorce, a process officially recognized under Florida law last summer, offers an alternative that is both non-combative and cost effective. A discussion of how collaborative divorce provides a more effective method of settling a divorce, and alternatives available for couples who need financial assistance, will follow below.
Why Collaborative Divorce Is Less Expensive
Litigation is very much an open-ended process that can quickly generate a lot of requests and demands between parties. Each time something is filed with the court or the attorney has to do research or draft a motion, legal fees and costs are generated. Further, there is no way to know exactly when a litigated divorce will conclude, due to stacked court calendars, so issues often need to be renegotiated adding more expense. Consequently, divorce can cost $100,000 just to get to trial, an amount few couples can really afford to spend. Collaborative divorce, by contrast, offers a method that allows for much greater control of costs, and is significantly less expensive and stressful than fighting things out in front of a judge. Costs are more controllable because this process is very focused, and allows couples to engage specially trained professionals to assist with the issues involved in a their case.  Collaborative divorce teams consist of two lawyers, a financial expert, and a mental health counselor that work together with the couple to formulate the best possible agreement, instead of provoking conflicts between lawyers and experts. This means a shorter process, and less room for misunderstanding or unresolved issues. Further, many collaborative divorce attorneys will offer flat fees in these cases, so couples have a good sense of the overall cost upfront. Finally, by using the same experts to work out financial and children's issues, the additional expense of retaining separate advisors is avoided.
Options for Lower Income Couples
Beyond the general cost savings of collaborative divorce over litigation, groups offer low cost and pro bono options for couples with limited incomes. For example, Barry University School of Law, located in Orlando, offers divorcing couples the opportunity to participate in a free collaborative divorce clinic that allows law students to observe how attorneys, financial experts and mental health professionals navigate this process. The clients get the full collaborative divorce experience at no cost, and just have to agree to have law student observers involved.
Contact a Florida Collaborative Law Attorney
The collaborative process is a great way to end a marriage without conflict, but rather a spirit of cooperation. The team at Goodblatt ∙ Leo in Orlando is trained in this option, and can offer you a consultation about whether it is right for you. Contact us at (407) 228-7007 for a consultation.
Resource:
barry.edu/law/future-students/academic-program/clinics.html