How Can my Spouse and I Prepare for Our Collaborative Divorce?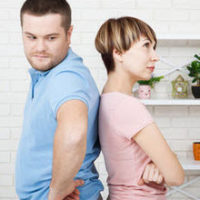 If you and your spouse have decided to divorce through the collaborative divorce process, you need to take steps to ensure that you can complete the process smoothly. Collaborative divorce is different from the traditional courtroom divorce method in that it gives the divorcing couple greater control over the process. Rather than having decisions about the division of your property made for you, you can work with your spouse to determine a divorce settlement that benefits you both through the collaborative divorce process.
Work with your lawyer to prepare for the series of team meetings during which you and a professional mental health and financial neutral will facilitate resolution of the terms of your divorce settlement. Even if you and your spouse already have fairly clear  ideas about what you want, settlement, it is still in your best interest to go over the collaborative divorce process with your lawyer and discuss your rights prior to meeting with your former partner and his or her lawyer.
Talk About what you Each Want from the Divorce
You might want to stay in the family home and your spouse might want to sell it and split the profit. Before you begin your series of meetings, talk to your spouse about your goals for the divorce to see which can easily be met and which will require negotiation. By having a set of goals in mind, your lawyers can help you and your spouse reach a fair settlement. Talk with your lawyer about each goal's priority before you begin your meetings. Know that you probably will not be able to have all of your goals completely met and be willing to compromise with your partner.
Take Inventory of All your Assets
Because you will be splitting your assets on your own, you need to know exactly what your marital assets and debts are worth and where they are located. Consider working with a financial advisor to take full inventory of your assets and debts.
Take Steps to Divide your Assets Before Starting the Divorce Process
One easy way to avoid the issue of dividing your marital debt is to eliminate it before starting the divorce process. If you can, pay it off completely or pay off as much as you can before filing for divorce. Credit card debt can be transferred from a joint card to two new, singly-held credit cards.
Take care not to liquidate assets to pay debt without the agreement of the other party, however. Nothing starts a divorce off worse, than an unexpected surprise.
If you plan to sell your home or other assets, consider doing this before the divorce as well. The fewer marital assets you have to divide, the quicker you can complete the divorce process.
Work with an Experienced Orlando Collaborative Divorce Lawyer
Although collaborative divorce allows couples to divorce in a streamlined, self-directed fashion, couples who choose this option still need to work with divorce lawyers to ensure that their rights are protected and that their interest are represented during the divorce process. To learn more about the collaborative divorce process and determine whether it is the right choice for your, speak with a member of our team of experienced divorce lawyers at the Orlando office of Goodblatt · Leo. Contact our office today to set up your initial legal consultation with us.
Resource:
creditcards.com/credit-card-news/help/dividing-credit-card-debt-divorce-6000.php