How Can I Change my Parenting Timesharing Agreement?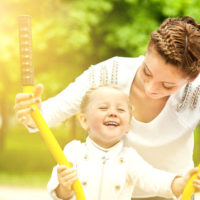 When a couple with children divorces, a parenting timesharing agreement is typically part of the divorce settlement. This agreement is based on the child's best interest and in nearly all cases, is created with the intention of maintaining a consistent relationship between the child and both of his or her parents following the divorce.
Do you and your Former Partner Agree to a Change to the Parenting Plan?
If you and your former partner agree to the proposed change to your parenting plan, changing the arrangement is easy. To do this, create a document that outlines the changes to your existing parenting agreement. Follow the instructions in your original Agreement for "modification,"and then file it with the court. Do not attempt to change your agreement "unofficially." If either parent changes his/her mind later and there is no document in place showing that both parties consented to the change, one or both parents can be deemed to be in contempt of court for disobeying their parenting plan.
If you and your former partner do not agree to the proposed change to your parenting plan, you will need to demonstrate to the court that the change would be in your child's best interest and that a change in circumstances has occurred since the original Agreement was prepared that was unexpected at that time.
Working with the Court to Modify your Parenting Plan
In cases where parents do not agree to a modification, the parent seeking the change must receive an order from the court to alter his/her parenting plan. This requires a new lawsuit and a trial to determine whether granting this order is in your child's best interest and if there has been a substantial change in circumstances that was not known at the time of the original agreement. To begin this process, you must file a Petition for Modification with the court to alter your Parenting Plan along with your proposed changes to the current Plan. During the trial, you will need to present your evidence to show that the changes will have a positive impact on your child in one or more of the following ways:
It will provide him or her with greater safety. This is a broad area and can refer to physical safety or emotional safety;
The change will improve the child's quality of life by giving him or her greater access to a parent's resources, better medical care, greater academic and extracurricular activities, or a stronger relationship with extended family;
It would fulfill the child's wishes, if the child is old enough to form a logical opinion about his or her custody; or
Your former partner has consistently disobeyed your established parenting plan.
Work with an Experienced Orlando Family Lawyer
Sometimes, children grow out of their original parenting plans. In other cases, parents' changing circumstances necessitate changes to their children's parenting arrangements. If you need to alter your existing parenting plan, work with an experienced family lawyer in Orlando who can walk you through this process and act as an advocate for you and your child. To learn more, contact Goodblatt · Leo today to set up your initial consultation in our office.
Resources:
leg.state.fl.us/statutes/index.cfm?App_mode=Display_Statute&URL=0000-0099/0061/Sections/0061.13.html
justice.gov/usam/usam-9-39000-contempt-court