Do I Still Have to Pay Alimony if I File for Bankruptcy?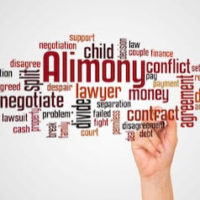 If you have an alimony order, you are familiar with the financial pressure it can put on you each month, especially when you are also dealing with personal debt. Though it can be tempting to just ignore your alimony order or pay less than you are required to pay, do not give into this temptation. When you have an alimony order in place, you are legally required to make your payments. Filing for bankruptcy will not terminate your alimony order.
Understanding What the Automatic Stay Stops and Does Not Stop
When you file for bankruptcy, the automatic stay goes into effect. This is an automatic order that stops all creditors' collection attempts, basically pausing your responsibility to repay your debts. However, it does not stop your responsibility to make alimony payments or child support payments because these payments protect your former spouse and children from facing financial hardship of their own. 
Modifying your Alimony Order
If you cannot make your required alimony payments because of the financial hardship you are facing, you can petition to have your alimony order modified. This is a far better solution to handling your alimony challenges than simply letting yourself become delinquent on payments. When you are delinquent on your alimony payments, you may be in contempt of court and can face aggressive collection attempts like wage garnishment.
When you seek a modification to your alimony order, you must show the court why such a modification is necessary. Your lawyer can help you gather and use evidence to show the court that you are facing involuntary financial difficulty that makes it impossible for you to meet your current alimony obligation.
Getting yourself Caught Up on your Outstanding Alimony with Bankruptcy
Bankruptcy will not discharge your alimony debt, but it can be a tool you use to make the debt more manageable. Other debts, like credit card and medical debt, are discharged through bankruptcy, and discharging these debts can help you allocate more money toward paying off your alimony obligation.
Another way bankruptcy can help you manage your alimony debt is by stopping other collection attempts with the automatic stay. Like the discharge you receive at the end of the bankruptcy process, this too can help you allocate more money toward your alimony debt.
If you file for Chapter 13 bankruptcy, you must create a repayment plan and have the court approve it. In your plan, you must include your plan to pay your alimony debt in full. Otherwise, you cannot close the case and receive a discharge.
Work with an Experienced Orlando Divorce Lawyer
When you are facing difficulties related to your alimony order and you are considering filing for bankruptcy, work with a divorce lawyer in Orland who also practices bankruptcy law. This way, you ensure that your lawyer can answer all of your questions and advocate for you in both legal areas. To get started with our team, contact Goodblatt • Leo today to set up your initial consultation in our office.
Resource:
flcourts.org/core/fileparse.php/533/urlt/905c.pdf