Collaborative Divorce and Its Benefits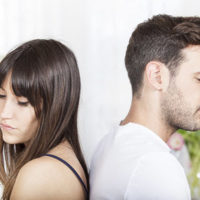 For families in Orlando who are considering divorce but have concerns about the contentious aspects of a traditional divorce process, you should consider collaborative divorce and its many benefits. As you may know, the state of Florida recently enacted a collaborative law process, which is defined under Fla. Stat. § 61.56 as "a process intended to resolve a collaborative matter without intervention by a tribunal and in which persons sign a collaborative law participation agreement and are represented by collaborative attorneys." The law recognizes that collaborative law may be useful in many different legal situations, but it often arises when it comes to divorce and child custody matters.
There are many different benefits of collaborative divorce for families. For example, collaborative divorce allows families to keep their finances private with the use of a single financial expert, and families also have the benefit of a mental health professional to assist with the emotional and psychological effects of divorce. The Florida Academy of Collaborative Professionals (FACP) and the International Academy of Collaborative Professionals (IACP) provide useful information to families who have legal issues that they want to settle without the contentious backdrop of the courtroom. We have collated information from the FACP and the IACP to provide you with more information about collaborative divorce, as well as to discuss some of its key benefits for families.
What is Collaborative Divorce in Florida? 
Collaborative divorce is a voluntary process of dispute resolution that families can choose without having to take their divorce or child custody case into the courtroom. To be clear, collaborative divorce is very different from an uncontested divorce. In an uncontested divorce, the parties agree to all issues—from property division to child custody—and there is no need to have a third party make decisions about how marital assets will be divided or how child custody will be shared. In collaborative divorce, the parties recognize that they do have disputes, but they want to settle them in a manner that does not involve contentious courtroom dynamics that ultimately can result in more psychological harm to the parties themselves as well as to their children.
The IACP explains that there are three core elements to any collaborative divorce, which include:
Negotiating a resolution together that is mutually acceptable without having to involve the courts;
Maintaining open communication throughout the process and sharing information; and
Creating shared solutions in which the key priorities of both parties are recognized and acknowledge.
Here are the key aspects of any collaborative divorce process:
Parties sign a collaborative participation agreement;
Parties disclose information necessary to resolve the disputed issues in their divorce case;
Parties agree to use good faith in negotiating solutions and in reaching a mutually acceptable settlement;
Parties acknowledge that they can have access to both financial and mental health professionals during the collaborative process (which would end if the parties ultimately decide to take their issue(s) to court); and
Parties agree that they may also rely on other experts as they find necessary.
What Are the Benefits of Collaborative Divorce for Florida Families? 
There are many benefits of collaborative divorce for families in Orlando, including but not limited to the following:
Divorce process can go much more quickly as parties do not have to rely on court schedules and court congestion;
Parties spend less money given that they use "shared, neutral experts" throughout the process;
Parties play a significant role in the decisions that will impact them for months and years to come, unlike when a court makes decisions;
Parties maintain some control over the outcome of their divorce case;
Information related to the parties and their divorce remains private as long as the divorce remains collaborative and does not end up in court;
More specifically, information about finances and other intimate matters can remain out of public reach;
Parties are empowered to work together and to make decisions that are right for their families.
Contact an Orlando Collaborative Divorce Lawyer 
Could collaborative divorce be the right option for you and your family? An experienced Orlando collaborative divorce attorney can speak with you today about your case. Contact Goodblatt-Leo today for more information about how we assist families in Central Florida.
Resource:
leg.state.fl.us/statutes/index.cfm?App_mode=Display_Statute&URL=0000-0099/0061/Sections/0061.56.html