Can I Legally Read my Spouse's Email During the Divorce Process?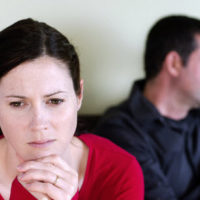 No. This is an invasion of privacy. In fact, you cannot read your spouse's emails, text messages, or other correspondences without his or her consent at any time. If a correspondence is protected by a password or it is conducted using a device owned by an individual's employer, you cannot search through it without your spouse's consent. Even when a device like a cell phone or a laptop is shared property or uses a shared data plan, accessing your spouse's private accounts may be deemed to be an invasion of his or her privacy.
When you are going through a divorce, you might feel tempted to search through your spouse's accounts. This could be to find evidence to show the court that he or she committed adultery or another offense or that he or she is hiding assets. It might even be simply out of your own desire to "catch" your spouse or occur purely accidentally, which can happen when an individual leaves a device logged into their account. But no matter what your reason, you are invading your spouse's privacy and potentially invalidating any evidence you uncover when you "snoop."
Which Pieces of Evidence Can I Use in my Divorce?
In Florida, you do not have to prove that your spouse committed any type of wrongdoing to end your marriage. If a marriage is "irretrievably broken," the couple may end it.
But wrongdoing can play a role in the determination of parenting time, spousal support, and in some cases, property division. Particularly, if an individual's wrongdoing, such as adultery or substance abuse, consumed marital funds or would compromise his or her ability to safely and effectively parent the children. If you allege that your spouse committed illegal or immoral actions during your marriage, you must provide evidence to support your claim. Your lawyer can help you obtain evidence without invading your partner's privacy. Evidence like a police record, public statements and photos from social media, and testimonies from others can be used to support your claim. Evidence obtained illegally, on the other hand, cannot.
Finding Valid Evidence to Use
If you are concerned about your spouse hiding assets or squandering marital funds on an affair partner, a forensic accountant can legally obtain the evidence you need to determine the truth. Similarly, if you suspect your spouse is using illegal substances, a drug test can rightfully make this determination.
Work with an Experienced Orlando Divorce Lawyer
If you are beginning the divorce process, it is important that you know your rights as a divorcing individual as well as any actions that can have a negative impact on your case. An experienced Orlando divorce lawyer can answer your questions and guide you through the interactions you will experience during your divorce. Get started with a member of our team at Goodblatt · Leo today by contacting our firm to schedule your initial consultation in our Orlando office.
Resource:
leg.state.fl.us/Statutes/index.cfm?App_mode=Display_Statute&URL=0000-0099/0061/Sections/0061.08.html