NEW: We can Modify your Student Loan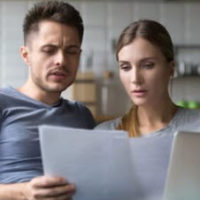 Goodblatt · Leo is proud to announce that it is now offering to modify student loans through the new Student Loan Modification program ("SLM").
What's the new Student Loan Modification program?
The United States Bankruptcy Court in the Middle District of Florida is the first Bankruptcy Court in the U.S. to offer this program.  It was created to provide a forum for debtors and lenders to discuss consensual repayment of student loans.  The goal is to facilitate communication, exchange information in an efficient and transparent manner, and to encourage the parties to reach a feasible and beneficial agreement under the administrative oversight of the Bankruptcy Court.
Can anyone modify their student loans?
To be eligible for the SLM program, you must have a pending bankruptcy case.  Your attorney can help you determine if you will be eligible for the SLM program and which program best suits your needs.  There are a variety of programs offered, including repayment based on your income.
How do I participate in the SLM program?
Once you and your attorney have determined which program is best for you, we handle uploading documents to the designated portal and communications with the servicers to streamline and expedite the process for you.  The creditor will review the documents to determine eligibility and work with you to reach an agreement modifying your student loan payments.  Your bankruptcy attorney will help guide you through the process.
To find out if you are eligible for the SLM program, contact the experienced bankruptcy attorneys at Goodblatt ● Leo today for a consultation.  Call us today at (407) 228-7007 or fill out our online form so we can begin reviewing your case.