Can I Be Required to Pay Child Support for a Child I Didn't Know I Had?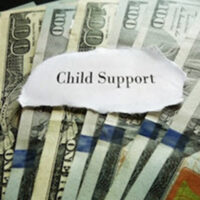 Yes, you can.  Not knowing you had a child does not negate your obligation to pay child support.
If you are served with a Petition to determine Paternity or Child Support for a child you didn't know you had, there are several things you need to do.
Most importantly, do not ignore the papers. You must respond to the Petition within the time the paperwork states.  Ignoring the Petition won't make it go away.  The Mother and/or Department of Revenue will ask the Court to enter a default against you and the case will move forward without you.  The Court will presume that you are the child's father, and child support will be ordered.
Ask for a paternity test. It will prove whether or not you are the child's Father.  If you are not the Father, ask the Court to dismiss the action.  If you are the Father, you will be asked to provide certain financial information so that child support may be calculated.
If you are the Father, you must decide if you are going to be actively involved in your child's life. If you want to be involved, you must petition the Court to determine Parental Responsibility and to create a timesharing schedule for you and your child.  Paying child support does not mean that you automatically get to spend time with the child – they are separate issues to be addressed by the Court.
The Court has the ability to award child support 2 years prior to the date the Petition was filed. This means you may have an arrearage when you start paying child support.  There are many ways to address this.  Talk to your attorney about this.
Child support is calculated based on the income of both parties.  The cost of health insurance and daycare will be part of the calculation.  A separate Income Withholding Order may be entered so that child support is automatically deducted from your paycheck.
If you believe that you may be the Father of an unborn child, you may want to register with the Florida Putative Father Registry.  The Registry allows a man who thinks he could be the father of a child, born or unborn, to register as a possible father.  This protects your rights so that you should be notified in the event the child is placed for adoption.  For more information go to www.floridahealth.gov/certificates/birth/Putative_Father/index.html
For more information about your rights and how to protect them in a Paternity or Child Support action, contact the experienced attorneys at Goodblatt ● Leo today for a consultation.  Call us today at (407) 228-7007 or fill out our online form so we may begin reviewing your case.