Bankruptcy Experts Push for End to Debt Limits in Chapter 13 Bankruptcy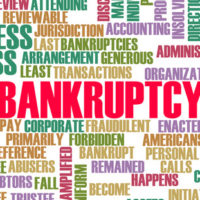 Debt can quickly spiral out of control due to unforeseen or unpreventable events that require spending large amounts of money and/or suffering a substantial loss of income. When debt becomes this overwhelming, many people turn to bankruptcy for relief. Living with the burden of unmanageable debt is an oppressive situation that rarely gives the debtor a real opportunity to regain financial health. Bankruptcy is intended to give debtors this chance, but there are rules that must be followed before the bankruptcy process is accessible. Chapter 13 bankruptcy is a popular option for debt relief among individuals with regular income wanting to keep certain property, or when a Chapter 7 discharge is not available. Qualifying for Chapter 13 is usually less restrictive compared to Chapter 7 bankruptcy, but there are still important limitations that need to be understood, especially those surrounding the amount of debt Chapter 13 petitioners may have. Bankruptcy judges and attorneys want to raise or eliminate this debt limit so more people can access this process and avoid a more expensive and complicated alternative that many cannot utilize. A discussion of the current debt limits in Chapter 13 cases, and ways to potentially qualify for bankruptcy when this provision is a concern, will follow below.
What Are the Debt Limits?
Chapter 13 bankruptcy brings the potential for significant financial relief for debtors with personally-accrued debt, as opposed to debt incurred for a business, but there are limits on what it can do and when it may be accessed. One of the primary limitations applicable to Chapter 13 cases are the restrictions federal law places on the amount of debt a Chapter 13 petitioner can have and still use this process. Bankruptcy cases divide debt into two types: secured and unsecured. Secured debt, which uses property as collateral for extending a loan, i.e., home or car, has a limit of $1,184,200 in Chapter 13 cases. Unsecured debt, which includes any financial obligation not secured by property, credit cards, medical bills and rent being the most common, is limited to $394,725. While these amounts may seem high at first glance, they fail to reflect the realities of current costs for medical bills, which can quickly escalate in the event of a major illness or serious injury, or real estate prices that can quickly put a debtor above the limit simply by owning more than one piece of real estate or living in an expensive real estate market generally.
How to Overcome this Restriction
Being over the debt limit does complicate getting bankruptcy relief under Chapter 13, but it does not doom an individual's efforts to utilize the bankruptcy process. The first step, which greatly benefits from the advice of a bankruptcy attorney, is to closely examine the types of debt one has, and see if some portion may not be counted towards the debt limit, as well as verifying which type of debt is secured and unsecured. By carefully examining the types of debts owed, a person may find that he/she does fit under the debt limit once secured and unsecured obligations are clearly separated. Further, if a secured debt, such as a home, has multiple liens against it, it may be possible to have some of them categorized as unsecured debt, freeing up space under the secured debt limit, if a lien holder may not be able to collect any portion, or very little, of the outstanding debt. This situation commonly occurs when the debtor owes more on the original mortgage than the home is worth, leaving second and third mortgage holders with no way to collect anything.
Contact an Orlando Bankruptcy Attorney
Getting rid of unmanageable debt is an important first step in regaining financial health and peace of mind. Working with an experienced bankruptcy attorney will ensure you get the most relief allowed under the law in the least amount of time. The attorneys at Goodblatt · Leo fully understand the stress you are experiencing, and are dedicated to helping you through the complicated bankruptcy process. Contact us at (407) 228-7007 to schedule a consultation.
Resources:
bna.com/chapter-13-debt-n73014471102/
uscourts.gov/services-forms/bankruptcy/bankruptcy-basics/chapter-13-bankruptcy-basics