An Illegal Marriage and How It Affects Your Rights during Divorce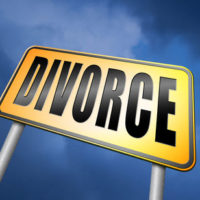 As most people are aware, marriage is a prerequisite to filing for divorce. Without the existence of a legal marriage, a court does not have the power to resolve the issues typically associated with a breakup, i.e., child custody, support, alimony, etc. While the issue of the validity of a marriage is rarely a question for most couples, the current law on the issuance of marriage licenses leaves holes open to the marriage of very young girls, as it eliminates the normal age restrictions if the girl is pregnant at the time a request for a marriage license is filed. This has led to the marriage of very young girls, and the Florida Senate is currently considering a bill that would close this loophole by imposing a hard age limit of 18, regardless of the circumstances, before a marriage license may be issued. Age is not the only issue that can make a marriage illegal. A brief discussion on when a marriage could be considered illegal, and implications of this situation on the parties' ability to access the rights extended to spouses in divorce, will follow below.
Invalid Marriages
When a couple attempts to get married under circumstances that render the union illegal, the marriage is treated as void from the beginning, or as if it never occurred. On the other hand, some marriages may start as illegal but become legal at a later date or vice versa, and are considered voidable. Both void and voidable marriages can be annulled, but while void marriages are always eligible for annulment, voidable unions may not get the same result. The following are circumstances that create an illegal marriage, and automatically result in a void marriage:
bigamy (married to more than one person);
incest;
an underage spouse; and
mental incapacitation that makes it impossible for a person to provide valid consent to the marriage.
Effect on Divorce Rights
Some of the most important benefits a marriage gives to each spouse are the rights each party commonly claims in a divorce (support, custody, property and the like), but if a marriage is void, legally it is treated as if it never existed. Thus, strictly following this idea, a court would have no ability to decide any of the issues that exist in a standard divorce case. However, relief may be available depending on the facts of the case.  The circumstances of each case will largely determine the outcome in this area. As for child custody, the best interests of the child standard will apply, and the division of responsibilities will be handled as it would in any other divorce or paternity action. However, settling these issues when the validity of the marriage is questioned is quite complicated, and needs the attention of a dedicated and knowledgeable family law attorney.
Get Help
Marriage and divorce lie at the heart of many family law issues, and if you have questions about these issues, it is best to turn to an experienced family law attorney to learn your legal options. The Orlando law firm Goodblatt · Leo handles a wide variety of family law matters, and understands how difficult these problems can be. If you have questions or concerns and need sound legal counsel, contact Goodblatt · Leo today to schedule a confidential consultation.
Resources:
flsenate.gov/Session/Bill/2018/00140/?Tab=BillText
apnews.com/63488138c5e544cf9a92dd2b0c9f9170