6 Things You May Not Know You Can Do in Bankruptcy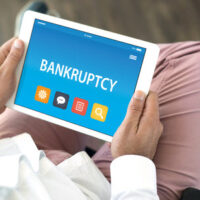 Most people know that you can discharge credit card and medical debt in bankruptcy.  But, there are other things you may be able to do in your bankruptcy.  Let's look at 6 of those things.
Modify student loans. The United States Bankruptcy Court in the Middle District of Florida is the first Bankruptcy Court in the U.S. to offer this program.  It was created to provide a forum for debtors and lenders to discuss consensual repayment of student loans.  The goal is to facilitate communication, exchange information in an efficient and transparent manner, and to encourage the parties to reach a feasible and beneficial agreement under the administrative oversight of the Bankruptcy Court.
Reduce your car payment. If you owe more than your car is worth, the balance of the debt may be reduced, lowering your monthly payment.
Remove liens, HELOCs, and second mortgages from your house. If the value of your house is less than the first mortgage, you may be able to get rid of the home equity line of credit (HELOC), second mortgage, or liens that may be against the home.
Write off your past due income tax debt in certain instances.
Reinstate your driver's license. If you driver's license has been suspended, you may be able to have it reinstated in certain circumstances.
Discharge property settlement obligations. Some property settlement obligations from a divorce may be discharged.
Bankruptcy is a tool to help you get back on solid financial footing.  To discuss your financial situation and how to get back on solid financial footing, contact the experienced bankruptcy attorneys at Goodblatt ● Leo today for a consultation.  Call us today at (407) 228-7007 or fill out our online form so we can begin reviewing your case.